Join Zoom Webinar to learn about the product and ask questions. Click here to register.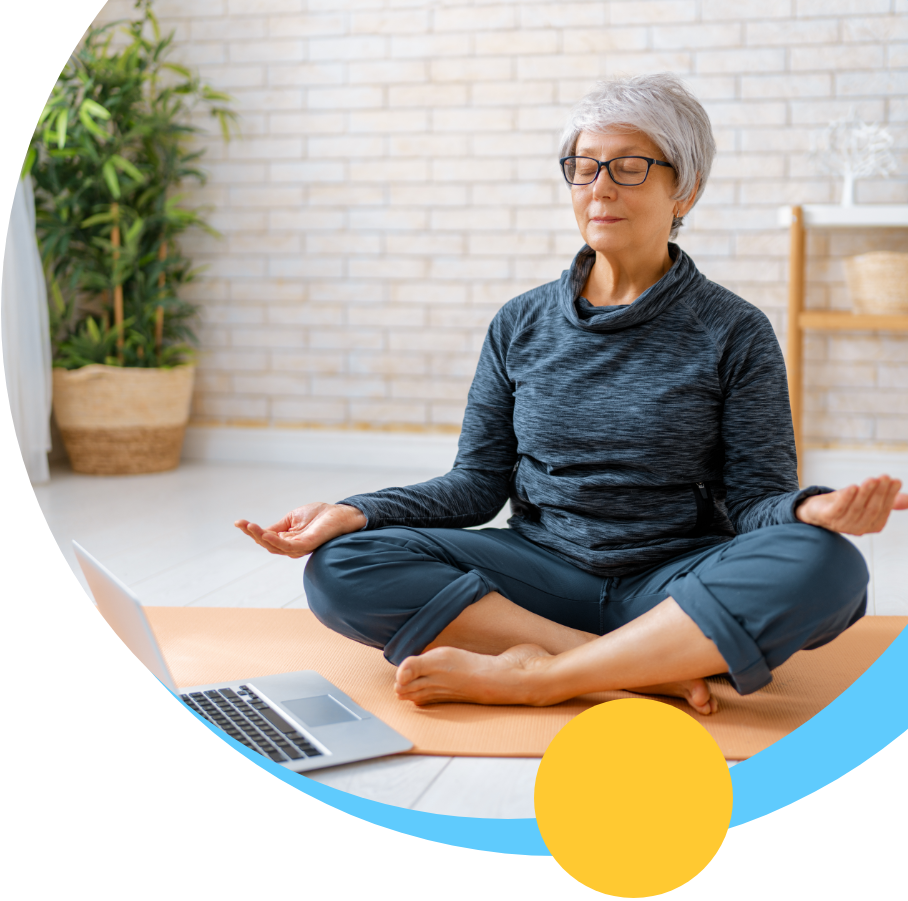 REDUCE STRESS AND ANXIETY WITH SOULTAB YOGA AND
LIVE MEDITATION CLASSES
SoulTab provides live meditation and yoga classes designed for Older adults and their Families.
HOW MEDITATION AND YOGA HELPS IMPROVE QUALITY OF LIFE

Boost Memory & Cognition
Meditation boost short and long term memory by preserving cognition

Reduce Stress & Boost Immunity
Meditation decrease stress and with a calming effect
Reduce Loneliness
Meditation is linked with reduced loneliness and healthy aging
100k +
Over 100,000 hours spent in
meditation
4.8/5
Average 4.8/5 provider rating from thousands of happy clients
100%
All providers are certifed with rigourous background check
HOW IT WORKS
Sign up for Free trial on https://mysoultab.com/trynow or call +1(866)861-8497 to sign up
Download the app from the link in your email and join classes with the app
Login into your account on the website, click on Live Classes, find the class you are interested to join, and click "Join Now"
TESTIMONIALS
Meditation class at SoulTab has changed my life, I feel better, I enjoy things which I could not enjoy before due to my chronic health condition, my overall health has improved.
Live meditation classes at SoulTab gives me sense of hobby to wake up every morning to be part of meditation group who cares about my well being, I made so many friends at SoulTab meditation classes. I will prefer SoulTab meditation classes to others.
Melissa is very knowledgeable Yoga teacher at SoulTab, not only she knows yoga asanas, she personally helped me correct my posture in yoga, and she answered all of my questions
WHY TRY SOULTAB ?
Live Classes
---
The live class format allows families to interact with an instructor and make connections with group members.
Our expert instructors focus on healthy aging
---
Practice Meditation and Yoga with Instructors who understand aging-related health and psychological issues faced by older adults and their families.
Tablet for Seniors and App for Families
---
Enjoy meditation and yoga on an Tablet designed for patients, store vitals, share pictures, read news focused on aging, and more.
CHOOSE THE PLAN THAT IS RIGHT FOR YOU
Respo Health enables Families to show Love and Support in care of their Loved One's. You can download the app on your phone or tablet, even Respo Health provides tablet with app installed for your loved one
Any way you choose, Respo Health offers a peace of mind you deserve, and that is priceless by any standard
Choose your Plan